Reset Epson waste ink counter by Epson NX300 Adjustment Program
Since Epson printer consumes ink not only for printing but also for other operations like cleaning, a certain amount of ink is wasted and it is collected by the waste ink pad. Therefore, the Epson printer counts the amount of waste ink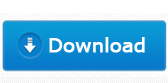 Epson NX300 Adjustment Program enables you to perform maintenance and adjustment functions such as:
Head ID Setting
EEPROM initial setting
Initial Ink Charge
USB ID Input
Top margin Adjustment
Waste Ink Pad Counter reset
Bi-D Adjustment
The Epson NX300 Adjustment Program can be used under Windows XP only.
This Epson Adjustment Program NX300 can be used on ONE PC only!
To learn more about service program functions go to About Adjustment Programs (in the right column)
To get this adjustment program for Epson NX300, first you have to send us your PC configuration info file. It can be generated by special program, This program generates 2 files. You send us this files and we send the adjustment program to you.It can work on one PC only. If you change some parts in your computer the program will not work and you have to buy it once more for updated PC.
Epson NX300 Adjustment Program
To use this Epson Pro NX300 Adjustment Program the best way you have to read Epson Pro NX300 Service Manual first.
After we accept your payment, you'll be sent special program and pdf instruction how to use it. It is very easy to generate info file on your PC!
– Step 1: Click link download bellow:
Download Epson NX300 Adjustment Program

Price only: $49.99
– Step 2: Click to ADD TO CART and select payment method to Checkout Epson NX300 Adjustment Program
– Step 3: Confirm the order and download Epson NX300 Adjustment Program
Only $49.99 you can repair your Epson printer with Epson NX300 Adjustment Program!
Thank you!